My work
by Troy Adams
(Newcastle, NSW, Australia)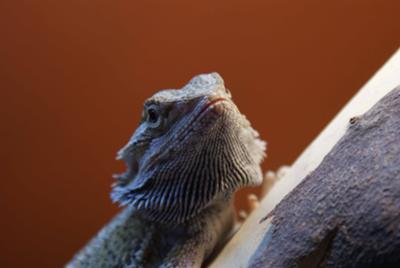 Lazy Days
The photos above outline some of my work.

I love the close up shots but also the modified work on the rose creates a special look.


---
(for convenience links below open in new windows)
I love it when we get a selection of someone's work. It gives a nice little insight into what makes photography fun for them.
Looking at Troy's pictures I'm thinking the great outdoors and wildlife are what gets his shutter finger itching.
My favourite here is the photo of the lizard. I love the fact that the lizard is in crisp clear focus set against a blurred out and simple background.
This effect is easiest to achieve if you use the
macro setting
on your camera.
If I were to be picky I would lose about an inch off of the left of the photo – it would bring the lizard onto one of the lines on the
rule of thirds
.
The spider has been shot in the same way and also looks clearly focussed set against a softened background.
The rose is a lovely shot. Looks like a little
colour popping
going on there! Again if I were to be picky I would lose an inch off of the left side just to improve the composition.
The odd-one-out is the jets. Just a thought, and shout me down if you wish (it's alright, I have a thick skin!), but it looks really out of place set against all the nature photography.
It's more normal for photographers to organise their work into themes.
Think of it like that word association game – the one where you say the first word that comes into your head after someone has started you off. I wonder; flower, then bee, then bird, then jet... that could make an interesting transition.
Thanks for the submission Troy, and as always, any comments are quite welcome.
Darrell.
Discover the secrets of professional photographers!