Bright Pink
by Roshan Thomas
(Calgary, AB, Canada)
Came across this pot of bright pink flowers, while walking along a street in Calgary.

My Canon 40d came in quite handy.. The light in the area was quite dim.. so I increased the exposure and white balance a little.. and increased the ISO to 200... and here's the result.

How can I improve?

Also, what mode do I shoot flowers in windy conditions, when the flower keeps swaying?

Thanks in advance

Cheers.


(For convenience, all links below open in new windows)
I know the feeling, wandering along the street, nice colourful arrangement of flowers. Can't help but get a good shot. Right?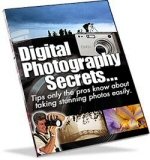 Well, not always. That's a bit like giving a guy off the street a pair of scissors and asking him to cut Katie Holmes' hair. The raw materials might be top quality, but the end result might not appeal!

Similarly give a guy in the street a camera, ask him to photograph something attractive, and you wouldn't necessarily get a great photo.

Knowing what you are doing with that camera will make more difference to the end result than the camera itself.

Bit I digress . . . back to Roshan's photo. He says that he came across these flowers, and had his camera to hand (well done for following the first rule of photography – carry a camera!).

Realising the light was low, he has increased the ISO. This will make the image sensor more sensitive to light. Good move there; and going up to ISO200 won't reduce image quality.

There is one other thing that should have been tried here – open the aperture. By choosing aperture priority on the camera you can manually set the aperture.

Opening the aperture will let more light in. It will mean you'll need a steady hand as it will reduce the depth of field. Click to read more on use of the aperture and depth of field .

However, there is something else that needed to be done – turn the flash off. The flash has obviously fired (the camera compensating for the low light levels), and it has produced some ugly lighting. Click to read some flash photography tips.

So what could Roshan have done?

First, open up the aperture – to allow as much light in as possible.

Second, increase the ISO a bit more. On a digital SLR (Such as the Canon 40D) you can easily go up to ISO800 without losing much image quality. On a compact camera I wouldn't go beyond ISO400.

Third, move the flowers to somewhere there is some more light (if possible). Or failing all that, return to the scene when there is more light.

Returning to a scene can really make a difference in photography. If there is a particular shot you are looking for this is even more important.

Roshan asks another question – what's the best way to shoot flowers in windy conditions? Well, there is no easy way to do this.

The problem is that if you are focussing this close, when the wind blows it will move the flowers – and move them out of focus. You would need a fast shutter speed, and lots of patience!

So, you would either need to venture out on a calmer day, or work with the wind.

Here's a suggestion – say the flowers are blowing a lot in the wind. Set your camera up on a tripod. Focus on the flowers, and take an exposure of about half a second (you'll need to drop aperture a little). As the flowers more they will blur in the photo. It will create an interesting abstract. Click to read more about understanding exposure.

Thanks Roshan for the submission, and I hope there's a few tips here for you.

Ed.

MORE TIPS!
Want to learn some powerful photography techniques? Get our recommended eBook, and start shooting like a pro!