lonely duck
by colin
(N Ireland)
I have just started photography and struggle to tell what issues make a picture good, brilliant or indifferent.

Looking forward to some comments so that I can learn.



(For convenience, all links below open in new windows)
Colin has said that he has just started out in photography, and is struggling to know what makes a good picture.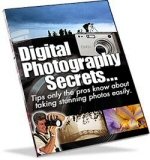 Well, you've come to the right place!

This photo of a duck is ok. Nothing terribly wrong with it; but there again, nothing that makes it stand out either. And it's this that will improve your photography – identifying what makes a photo stand out.

In Colin's shot there are quite a few things that could have made this a better photo.

First of all, the colour. The colour 'palette' in this photo is very bland. Lots of brown, and nothing much else. Adding colour should improve a shot like this. Maybe there were some bright colourful flowers nearby that could have been included in the photo.

Moving on – contrast. This photo lacks contrast. This gives it a 'washed out' look, and is easy to correct. Using software (any image editing software will do, even the free ones), select the contrast control and boost it. You'll be surprised at how this alone will make the photo stand out more.

Click to read a review of Picasa - free photo imaging software - here.

Thinking back to the photography technique itself, there are things that Colin could have done at the time he took this photo to improve things.

First of all, try getting in really close to the subject. Either zoom in, or move closer. For a photo like this, a duck head-and-shoulders photo would have looked good.

You could try cropping the photo you already have to just the head and shoulders (or, neck, in this case!) and see how that looks. The only issue would be that you would lose a lot of pixels in doing so – that's why it is better to get close when you take the photo.

Again, free photo software will provide you with a crop tool. Also, click here to read a digital photography tutorial on how to crop.

Finally, I would suggest using the aperture control on your camera to reduce the depth of field. This will focus attention on just the duck and will throw the background and foreground right out of focus. Click to read more about depth of field.

Thanks for the submission Colin. I hope there are some tips here that you can use.

Ed.

MORE TIPS!
Want to learn some powerful photography techniques? Get our recommended eBook, and start shooting like a pro!

Return to Digital photography tutorials - submissions, July 2008.