I have taken a normal everyday dandelion and negated the colors to opposite in a B&W setting. It gives the dandelion a whole new way of looking at this flower.

Now this is never going to be the way it is normally viewed, but that is the point.. to see something in a different way.. a new way to look at it to draw new interest...

It recently won a photo contest for perspectives.. new ways to look at every day things, that you will never see on a real life basis..

So, is it too abstract??? I think it has drawn some interest anyway for sure....


(For convenience, all links below open in new windows)

Interesting. Very interesting.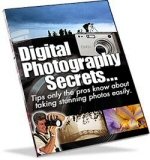 I can certainly see why this picture has won a photo contest.

There is a lot to be said for looking at the world with a new perspective. Just changing your shooting angle can turn the mundane into a thing of beauty.

When taking a shot, it is always worth trying out a few new angles – it's digital, so it costs nothing to try, and might just yield a winner! Click to read more about shooting angles.

But it's not just the different angle that makes Lori's photo a winner. There are three key elements at work here. The first is the shooting angle, and here's the other two:

The use of the macro setting. Most digital cameras have a macro setting (a close up setting).

When using this setting, not only do you get to focus close up on your subject, but you also get a shallow depth of field. This means the subject is in sharp focus, and the background is blurred, concentrating the viewers' eyes on the main subject.

The third element of Lori's photo that makes it a winning shot is the use of black and white.

I wouldn't recommend turning any old image into black and white. But where you have simple compositions it really works well. Click to read our top black and white photography tip.

If there was one thing I would suggest here it would be just a touch of sharpening using software.

Because there is a shallow depth of field the subject itself should be pin sharp. Without using some sharpening the image is left a little soft. A tweak of the sharpening tool will really bring out the subject.

All in all, a great shot. Thanks Lori for the submission!

Ed.

MORE TIPS!
Want to learn some powerful photography techniques? Get our recommended eBook, and start shooting like a pro!