Sydney Harbor Bridge
by Patrick Jackson
(Calgary, Canada)
I was tired of the cliché photos of this bridge. I wanted something that captured the essence of the bridge and that was different.

Something that would get the viewer to say "wow, that's different".

Two things really stand out in Patrick's photo - first the angle, and second the black and white effect.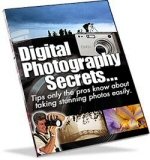 Combining these has resulted in a photo that, to use Patrick's own words, makes people go "wow, that's different"!

So let's delve a little deeper and share a few tips with other photographers out there.

First, the angle. Usually it is a complete no-no to have a photo that is not perfectly horizontal. Of course, a little shift from the horizontal won't be noticed.

And it does depend a bit on your subject too – open ocean looks awful when the angle is just off the horizontal – it looks like the water is ready to pour out of the side of the picture!

But there are, as always, reasons to break the rules. One way to add drama to a picture is in fact to choose a really crazy angle.

The secret is to make sure the angle is a long way from the horizontal (not just a bit off) – make it an obvious and deliberate angle as Patrick has done.

Moving on to the black and white effect. Photos with clear simple lines in them work well in black and white. As does (perhaps surprisingly) clear blue skies.

The clear blue skies work well because they set a backdrop for the main subject, and in black and white photography the blue sky can become a lustrous inky black!

Cloud also works well, but only if it is punctuated by blue sky. Blankets of featureless cloud don't help!

Combine those two elements – a crazy angle and black and white, and you really do get a picture that says "wow, that's different"!

Thanks Patrick for the submission,

Ed.

MORE TIPS!
Want to learn some powerful photography techniques? Get our recommended eBook, and start shooting like a pro!

Join in and write your own page! It's easy to do. How? Simply click here to return to Digital photography tutorials - submissions, September 2008.