Sunset up north
by Roshan Thomas
(Calgary, Ab, Canada)
Got this pic when I was way up at Turnor Lake, Sk, last X-Mass...

Think it looks good.. Saskatchewan usually has some awesome sunsets.. This was one of the best I saw...

Any suggestions ?


(For convenience, all links below open in new windows)
Ahh, the far north. Good for reindeer, and sunsets!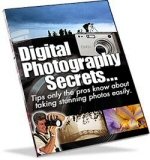 Sunsets are actually better the farther north (or south if you're antipodean!) you go. There are two reasons for this.

First, due to the way light refracts in the Earth's atmosphere, the colours in the sky are stronger as you move nearer the poles.

And second, you get more time to take the photos. What I mean by this is that sunsets north and south last longer - often an hour or more. The nearer the equator you get, the quicker the sun goes down, and the shorter the sunset.

So, that's got the science bit out of the way, back to Roshan's photo. Clearly Roshan has not followed the rule of thirds here. Which is just fine!

The rule of thirds will get a good photo most of the time, but sometimes that rule needs breaking.

Here, Roshan has broken the rule in order to get into the photo a great expanse of sky. This has emphasised the openness of the area, giving a sensation of wilderness.

Other aspects that I like here are positioning of the trees. It would have been easy to find a spot without trees, but to do so would have been a mistake.

Keeping the trees in has added some interest to the photo. Sunsets usually look better when there is some foreground interest.

There are two things I would do to improve this photo further. The first is to boost the contrast, and then the saturation using software. This would bring out the colours a little more – especially in the setting sun which is a bit wishy-washy at the moment.

The other thing I would suggest would be the crop. Maybe there is too much sky? I would have a go at cropping this photo to create a panorama. It would be easy to do, and easy to reverse if it doesn't work out.

There's a digital photography tutorial how to crop here.


Thanks Roshan for the submission.

Ed.

MORE TIPS!
Want to learn some powerful photography techniques? Get our recommended eBook, and start shooting like a pro!