rain columns
by Daniel Poxson
(CoralSprings FL. USA)
just thought it was interesting camera is a Casio 4 meg compact just got my new Sony a300 can't wait to test it out.

(For convenience, all links below open in new windows)

This is a really dramatic shot that sums up what could easily be the first rule of photography.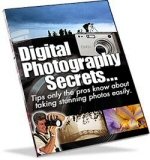 Always carry a camera!

You never know when you are going to be in the right place at the right time and a photo opportunity presents itself.

The effect here is, I believe, called a 'virga'. That's the shafts of rainfall that we can see. And without them, the photo would certainly lose some impact.

So aside from the virga, what else makes this a good photo?

There's the very straight horizon. Well done there! I've said it before, and I'll say it again – when there's water involved, always have a straight horizon!

Daniel has also adhered to the rule of thirds. This is a sure fire way to get a great shot.

To be honest, I generally prefer the rule to be pushed a little (quarters seem to work well), but as a photographer's rule of thumb it's to be recommended!

The cloud is good too – full of feature. Cloud can really make a photo. Good cloud that is.

It is rare for the featureless blankets of cloud to add much to a photo – apart from making a neutral background for something a little more interesting!

So is there anything I would change on Daniel's photo?

Well, yes, just one thing. Use software to boost the contrast a little.

Because of the light and shade of this photo a boost of the contrast command will really bring out all those features.

Other than that, lovely photo. Thanks Daniel for the submission.

Ed.

MORE TIPS!
Want to learn some powerful photography techniques? Get our recommended eBook, and start shooting like a pro!