Church of St. Emillion, France
by Dai Jessop
(Clermont-Ferrand, France)
I decided to share this photograph with the other users of the site because it's my first effort at producing a "black & white" image from a colour original, and I'm quite pleased with the results.

The image is of a column outside the medieval church in the center of St. Emillion and shows significant erosion and calcification of the limestone.

I figured that the amazing texture would work well in black and white or, at least do it more justice than the colour version.

Basically, I opened my image in GIMP and did the conversion using the colour channels as per the tutorial on this site.

However, I wasn't immediately impressed by the contrast available so I cropped the range (increased the value of the "black" pixel and decreased the value of he "white" pixel).

This made the image much more dynamic. Then I added a sepia/platinum colouring.

I've included the original image so that people can see for themselves.

Although I like the result that I achieved, I'd still like peoples' opinions on how this might be improved, plus any tips or hints on composition.

Many thanks,

Dai.


---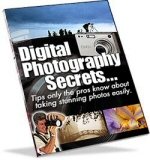 (for convenience links below open in new windows)
Personally, I like the black and white version - much more punchy!
And I think you've done a good job with the composition too. Looking for details in something, rather than trying to capture the whole thing often works really well.
I've written more here about
how focussing on smaller details helps composition
so I won't dwell on it. Suffice to say good job!
I particularly like the way you have positioned the column to the right of the photos. It completely breaks the
rule of thirds
, but as I've said before the rule of thirds is a useful guide to good composition but don't be afraid to break the rule either.
All in all, nice photo and thanks for the submission,
Darrell.
Discover the secrets of professional photographers!