baton rouge at night
by Corey
(Baton Rouge, LA)
I was playing with my Christmas present at work one night and took this.

I like the streak of the car lights, but was pleased with the whole picture. I think I got lucky.

Comments welcome... otherwise I would have kept it to my self.

Thanks.


(For convenience, all links below open in new windows)
Night photography can really make a place look great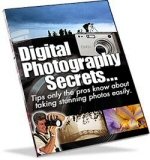 Surprising sometimes how an ordinary location can come alive at night – all those bright colours set against a darkened background. Can't help but get a great photo, right?

Well, I like Corey's night time photo a lot, and I'm glad he submitted it.

But I'm feeling a bit like there's something missing. I feel like it needs a little seasoning to liven it up a little.

So where would I start? Well, first of all, the location.

Corey has certainly found a reasonable spot – slightly elevated. But the lighting on offer is a little bland.

The colours are missing. Take a closer look at all those lights. They're all white. No colour. A better location would have shown some neon signs, some colourful shops . . .

There is one easy way to add a little colour – make more of the cars. Head lights will be white, tail lights will be red, and you might even get some orange indicators in there too.

Corey says he's particularly pleased with the light trails.
To be honest (sorry Corey), I can't find the light trails. There is a good Click to read a tutorial on how to capture light trails here.

Looking closer at Corey's photo it appears as if there is a foot bridge going over the road. That's the place I would be standing. On that bridge I bet there will be lots of cars passing underneath. That would give some good light trails.

Thanks Corey for the submission. I hope there are a few tips here, and I'm sure other readers will have their own opinions too.

Ed.

MORE TIPS!
Want to learn some powerful photography techniques? Get our recommended eBook, and start shooting like a pro!




Return to Digital photography tutorials - submissions, July 2008.