Dear Stay Focussed reader,

Welcome to the latest newsletter.

I often find myself looking at photos wondering if, with a few tweaks, I could improve the overall look.

And with the abundance of mobile phone camera apps around at the moment it seems that, like a kid in a sweet shop, I have more ideas that I know what to do with.

One type of app that has become quite popular are those that create HDR images.

A what? I hear you say. HDR images!

HDR stands for high dynamic range. Basically, it means that your photo has a much wider ranges of tones (from light to dark) than a normal photo.

The image below is an example:




I took the photo in Barcelona last year and have added a HDR effect to it. It tends to bring back some of the detail that was previously lost in shadows, and also brings back some highlights that were originally bleached out.


HDR images can look a little odd
In fact, I'd go so far as to say they look a bit over processed.

But you know what, like that kid in the sweet shop, I just can't help but try it out to see if I like it.

The effect doesn't work well on every photo. Landscapes seem to come out well, but portraits often look a bit too flat when they are made to look like HDR photos - not something that will please your model!

If you want to try your hand at taking HDR photos properly you'll need to take three shots of a scene; one over-exposed, one under-exposed, and one just right. And then you'll need to combine them using software.
Or, if you want to take the easy route
All you need to do is take one normal photo and let modern software do it's stuff.

To find out more about your options use the links on the right >>>>

There you'll find more information about HDR images and also a tutorial on how you can create a HDR photo ... the easy way!

Hope this has been useful. More tips in the next newsletter. Until then, why not join me on Facebook? I post regular updates there in between newsletters.

Darrell.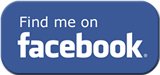 ---
HDR Photography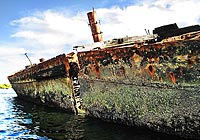 If this newsletter has got you curious about HDR photography, here you can learn more about HDR photography.

---
HDR photgraphy tutorial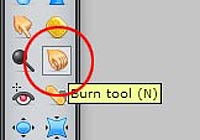 So you like the HDR look? Here's how you can get the look! Learn how to make HDR photos.

---
Understanding exposure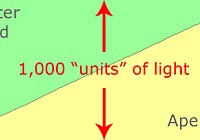 The correct exposure is a real bedrock of successful photography. Find out how to get the right exposure.

---
Glaedr At Play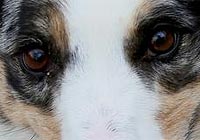 A visitor's submission of a service dog, and an opportunity to find out about cropping photos. Read more about Glaedr