Dear Stay Focussed reader,

Ever thought about doing something a little more abstract with your photography?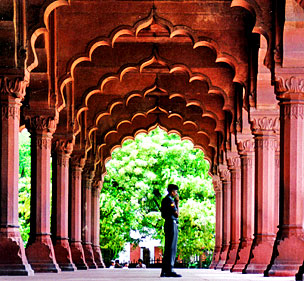 One very easy technique to get more abstract is to look for repeating patterns in a scene.

Once you stop to look at the world around you you'll see lots of repeating patterns. Capture them, and you're well on your way to someting more abstract.

Take the photo here as one example - admittedly there's more to it than just a repeating pattern, but it does illustrate what can be done if you seek out those patterns.

With Easter almost here I know a lot of you will have a little extra time on your hands, so why not get the camera out and look for something more abstract!
Last chance...
I'm not going to go on and on about it (in fact, this is the last time I'm going to mention it!) but this is your last chance to take up the special deal I arranged for you, my subscriber.

The offer expires this Sunday - when you may well be distracted by egg hunts (well, you might be if you have kids like mine!) - so it's a now or never moment. You can find all the details here offer now closed, and in my honest opinion, it really is a teriffic offer - the best I've ever come across in all my years on the internet.

And remember that this offer is ONLY for my subscribers, no-one else has access to this.

That's all for now. See you next month,

Darrell.