Dear Stay Focussed reader!

Welcome to February's newsletter.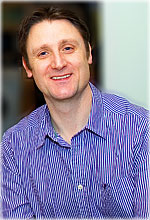 Here in the Northern Hemisphere it's that time of year that just seems to drag.

Christmas and New Year have gone, winter is still with us and there's little hope for warm sunshine for a good few weeks yet.

And for those of you in sunnier places - I'm jealous!

But there is one thing us photographers can try to relieve the dark evenings - use them to our advantage and try painting with light.


Painting with Light
Painting with light is a photographic technique that needs two things - a long exposure and a light source.

The light source can be anything and some of the cheapest torches (the ones that use LED lights) work really well.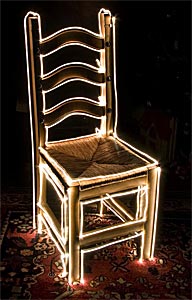 What you do is place your subject in a dark place, set your camera on a solid surface and then trip the shutter.

You will need a long shutter speed (20 seconds or more) - so set one if your camera has the ability.

If your camera doesn't allow you to set the shutter speed turn off the flash and take the photo. Without the flash you should get a shutter speed of a good few seconds which will still work.

Whilst the shutter is open move your torch around the subject - painting with light as you go. The photo here (not mine I should say - it's from a technique book I downloaded) shows you the effect quite nicely.

So, now you have the basic concept make the most of those dark evenings and have a go!

There's much more detail about painting with light on the site so have a look for more ideas, plus you'll find links there to the techniques book I used for lots more creative photography tips and tricks.

See you next month,

Darrell.
Help wanted!
My aim is to share digital-photography-tips.net, and this newsletter with as many people around the world as possible- helping the whole world take better photos!

If you know of someone who would be interested in receiving this newsletter, please forward this email onto them, and ask them to click here, or send them this link:


https://www.digital-photography-tips.net/Digital-photography-tips-newsletter.html
Thanks for your help,

Darrell.